←BACK TO NEWS & EVENTS
Overland Park Restaurants: Dining for Every Occasion at Bluhawk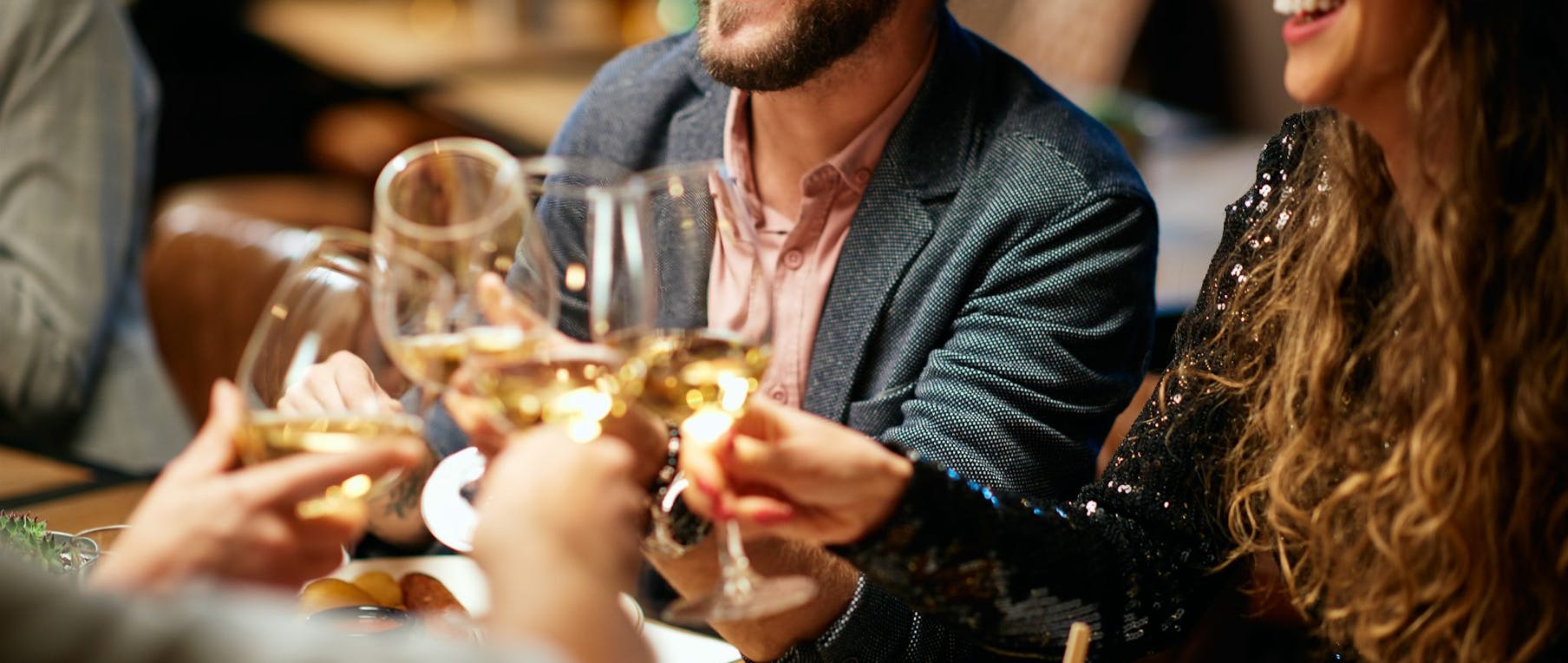 Oct 16, 2020
Overland Park, KS
Oct 16, 2020
Overland Park, KS
Part of what makes Bluhawk such a great space for businesses, residents and visitors alike is its collection of some of the top restaurants in Overland Park. Retail stores and other businesses benefit from the heavy traffic attracted by great food options, and vice versa. Residents enjoy the array of retail and restaurants just steps from their front doors. And visitors love that they can visit Bluhawk to make a day of shopping, relaxing and eating at their favorite Overland Park restaurants.
Fortunately for all Kansas City residents, Bluhawk has great dining options for every occasion, no matter what cuisine you're craving. And as we continue to search for the only the best tenants to lease at our innovative mixed-use development, the list is only growing.
Gather with Family & Friends at Gyu-Kaku Japanese Barbecue Restaurant
Whether you're looking for the perfect setting for a group celebration or simply want to spend quality time with friends and family, Gyu-Kaku is the Overland Park restaurant you've been waiting for. This authentic Japanese yakiniku (Japanese barbecue) restaurant creates a dining experience like no other.
Guests enjoy premium cooked meats, from harami skirt steak to angus kalbi short ribs, over a flaming charcoal grill. Almost anything you can order will pair well with sake, ice-cold beers or shōchū (a delicious distilled Japanese liquor). Although the restaurant is known for its high-quality Japanese cuisine, coming together to laugh and enjoy each other's company is what Gyu-Kaku is truly all about.
Cactus Grill and Costa Vida Have You Covered on Taco Tuesday—or Any Day
For those who wish every day was Taco Tuesday, there's Cactus Grill. This authentic Mexican eatery added its name to the strong list of tenants coming to Bluhawk last year. Now it's open for business, serving Bluhawk residents and visitors classic dishes from south of the border. Ideal for group outings, it's a great place to unwind with the famous Sangria Swirl Margarita or an ice-cold cerveza.
The Cactus Grill menu includes all your Mexican cuisine favorites, and you can always expect a lively atmosphere, whether you stop by for lunch or dinner. When it comes to anything Tex-Mex, Cactus Grill is at the top of our Overland Park restaurants list.
Looking for a quick escape to the coast? Costa Vida offers Bluhawk visitors burritos, salads, enchiladas, tacos and more, filled with fresh ingredients and packed with the smoky flavors of Baja California Sur. If fresh Mexican food is what you're after, don't miss it!
Red Door Grill Overland Park: Your Upscale Neighborhood Joint
Bluhawk's Red Door Grill is the place where after-work happy hours turn into memorable dinners with friends. From their legendary Woodfired Wings to the mouthwatering Kansas City Strip, you can't go wrong with this menu. And don't forget to check the daily specials. Red Door Grill in Overland Park offers an inviting experience for every occasion from casual drinks to business lunches and romantic date nights.
Enjoy Jersey Mike's, Panera Bread & Tropical Smoothie Café in Overland Park
There's no shortage of options for sandwich lovers at Bluhawk. The same goes for toasted flatbreads, wraps and bowls when you factor in all the cafés and delis here. Jersey Mike's in Overland Park, KS, delivers generous portions of your deli favorites in sub form. Our Panera Bread offers good food that makes you feel good in a warm, welcoming environment. And Tropical Smoothie Café boasts bold, flavorful smoothies to pair with your delightful lunches in a fun, relaxing atmosphere.
Ready to Lease Among the Top Restaurants in Overland Park?
Bluhawk's strength as a business location isn't just the innovative concept. It's also our high-quality tenants, and that's something we have in spades when it comes to Overland Park restaurants.
We'd love to add your business to our growing list of top-tier tenants to help us continue to achieve our vision for the property: to create an innovative mixed-use destination built to energize and excite. Contact us today if you're interested in leasing at Bluhawk!