←BACK TO NEWS & EVENTS
Summer Beauty Prep at Bluhawk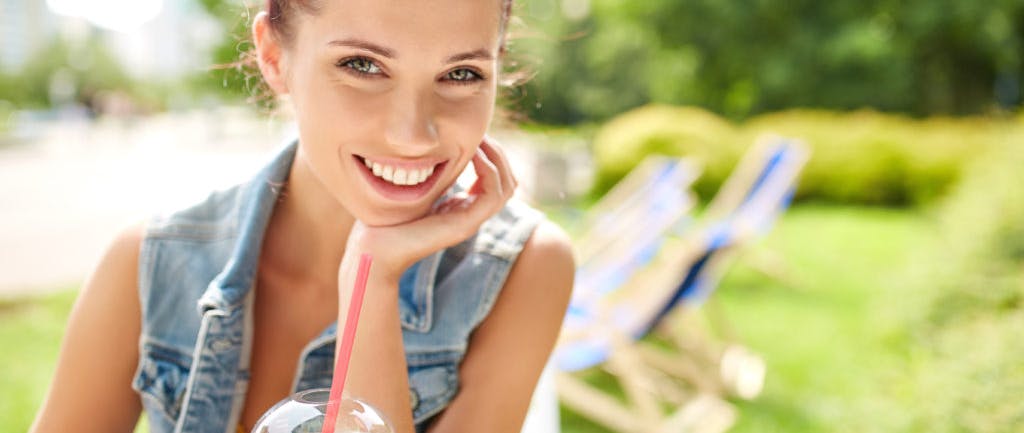 Jul 01, 2019
Overland Park, KS
Jul 01, 2019
Overland Park, KS
A stagnant health and beauty routine can affect your well-being more than you would expect. With the start of summer behind us, it's time to reset. The changing of seasons means that you will be exposed to more sun, higher temperatures and even different illnesses. Prepare for the season with these summer beauty and health tips.
1. Smooth Out Your Skin
Your skin is going to be exposed to harsh UV rays, natural water sources, sunscreen and more during the summer season. Luckily, Brow Threading at Bluhawk can help you prepare your skin with their hair removal and skin-brightening services.
Brow threading is the latest trend in hair removal services. This all-natural technique takes less than 10 minutes and is the process of arching eyebrows while removing facial hair by "twisting a piece of cotton thread into a double strand". The bonus? It lasts up to 4 weeks! If threading seems overwhelming, the salon offers waxing services.
Brow Threading also offers facials to help smooth and soothe your skin. Their skincare services also include tanning or tinting, a nice alternative to harmful rays from the sun, and henna art.
2. Lighten Up
Your hair, that is! With more exposure to the sun, water and over-styling, a lot of damage can happen to your hair in warmer months. Prepare for the summer damage by "resetting" your ends with a quick trim at Great Clips at Bluhawk. While there, spruce up your color with a balayage or a rose-gold color. The trim and color will leave your hair refreshed and ready to take on the summer.
3. Work Up a Sweat
If the summer heat isn't enough to cause a sweat, attend a class at The Bar Method. This boutique fitness studio features a "transformative workout that results in long, lean sculpted muscles." Regular workouts are also proven to boost mood, metabolism and energy; all of which are needed for a successful summer of fun!
4. Get a Mani/Pedi with Some Fun Colors
Summer is a time to break out the flip-flops, sandals and cute new wedges. But, it is also time to pamper yourself with a mani-pedi at Posh Nails. This salon located in Bluhawk has services like the "Bye Bye Callus" and "Thermal Stone Pedi" that will have your shoe-clad toes ready to dip in the sand. Posh Nails also has waxing services!
5. Summer Checkup with Your Doctor
Summer brings more than just weather changes and rising temperatures. The season can also affect existing conditions and bring a few new illnesses. It is vital to ensure your internal health is ready to face the changes. Scheduling a checkup with a doctor at Advent Health in Bluhawk will give you the resources you need to guarantee you can face the heat.
For existing chronic conditions, things as simple as your regular medication can be affected by the season. To avoid complications, be sure to ask your doctor how the heat and increase in sun exposure could potentially cause issues.
A checkup at this time also allows you to learn about some of the illnesses that become more frequent during the summer and how to avoid them. Sicknesses, like food poisoning, become more prevalent as cooking methods change; plus, warmer weather can cause bacteria to grow faster on food.  Anything from heat-stroke, to swimmer's ear, all become more common in the summer as activities change to enjoy the season.
Bluhawk is focused on the well-being of the residents of the surrounding Kansas City metro. The mixed-use community has carefully cultivated a development that features everything you need to thrive all year long. From healthcare to skincare, you know that Bluhawk has everything you need to explore and live well this summer.