←BACK TO NEWS & EVENTS
Location, Location, Location: Why it's Ideal to Lease Retail Space in Kansas City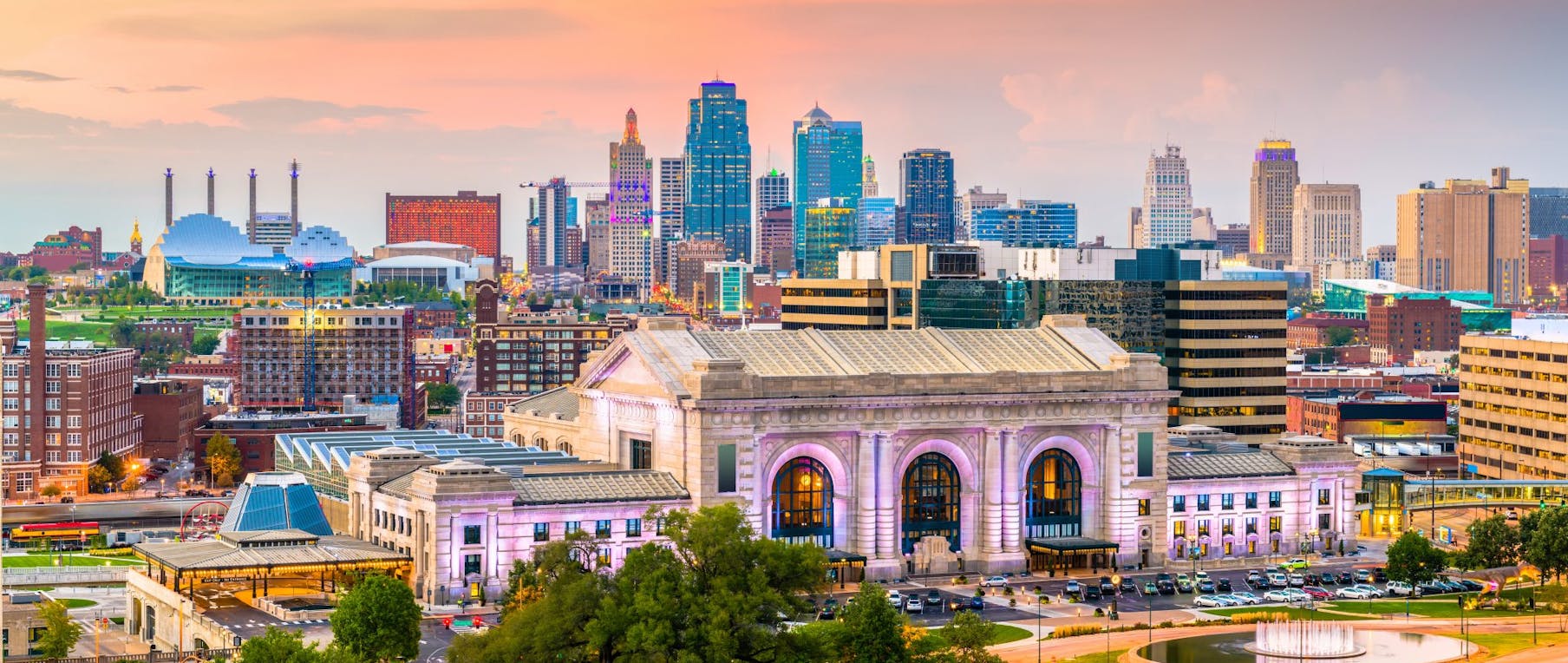 Sep 18, 2020
Overland Park, KS
Sep 18, 2020
Overland Park, KS
If you're starting a retail business, the number one thing you need to become successful is a good product (or range of products). But the second-most important thing is probably your physical location. Before you decide where to lease, make sure you've done your research. Start with the population trends and demographics of a particular region that you believe will present plenty of opportunity for your store. Then see if the data is there to back up your investment.
For example, the Kansas City region certainly fits the bill when it comes to retail opportunity. There are many reasons you might want to lease retail space in Kansas City today—especially in its popular suburbs like Overland Park.
High-Quality Education is Attracting Families to Kansas City
Every Kansas City retail owner should be jumping for joy about all the good press the city and its suburbs have been getting. For five years in a row (and six years overall), Overland Park, KS, has been named the #1 place to raise a family by personal finance site WalletHub.com. Each year, the site ranks the nation's "Best & Worst Places to Raise a Family." And Overland Park's status as a consistent chart-topper bodes well for Kansas City retail businesses that stand to benefit from an influx of intergenerational customers.
In 2019, Overland Park came in at #11 on WalletHub's "Education & Child Care" metric. In the same year, 70 Kansas City-area public schools were ranked among the nation's best according to a different set of metrics by U.S. News & World Report. And the fact that 52 of those schools were new to the list demonstrates a promising trend for parents seeking elite educational opportunity, as well as any entrepreneurs planning to lease retail space in Kansas City.
Kansas City Retail is Benefiting from Development & Demographics
The heart of Kansas City is undergoing an economic renaissance. A $6.5 billion investment in downtown development is revitalizing the city and creating a ripple effect throughout the region. Bluhawk, a mixed-use development situated in Overland Park, is poised to capitalize on the region's recent growth and influx of families.
Overland Park is located in Johnson County, the wealthiest county in Kansas. Within a three-mile radius of Bluhawk, the average household income is $155K. Nestled between two main thoroughfares just 20 minutes from downtown Kansas City, Bluhawk provides easy access to the super regional population of 2.5 million. The average daily traffic along Highway 69 brings approximately 33.6K people by the doors of any Bluhawk retailer. That includes the high-income families who live nearby and seek convenience in shopping online and picking up in store quickly and effortlessly.
Lease Retail Space in Kansas City to Capitalize on the Expected Influx of Visitors
A final major factor primed to drive Kansas City retail success is Bluhawk's Sports Park. Wellness is a big part of Bluhawk's vision for the space, and this multi-sport complex—set to break ground in 2021—promises to attract a large annual influx of regional and national visitors for youth and amateur sports competitions, as well as community events. And with 277 acres of mixed-use space, you'll likely find a spot on the property where you can count on a steady stream of foot traffic.
Interested in Leasing at Bluhawk?
Business owners and operators who have done their research will recognize the rich opportunity Kansas City retail offers. As families continue to plant their roots in wealthy suburbs like Overland Park (including future Bluhawk residents) in the coming years, the ceiling for potential retail growth should only get higher throughout the region.
If your business is thinking about leasing at Bluhawk and serving this booming community, Contact us today!