←BACK TO NEWS & EVENTS
Fall Sweets and Treats to Enjoy in Overland Park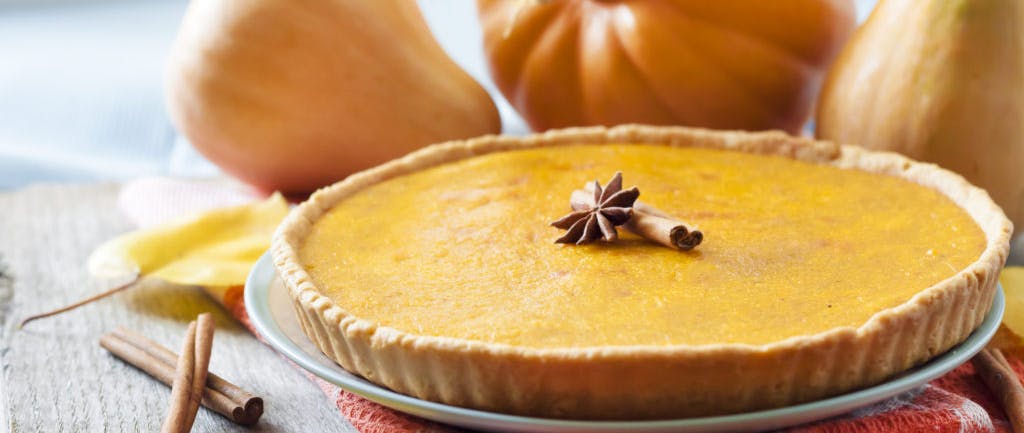 Nov 12, 2020
Overland Park, KS
Nov 12, 2020
Overland Park, KS
As the weather gets cooler in Overland Park, you may find yourself reaching for a bit of comfort in the form of fall-themed sweet treats, warm drinks and home cooking. Luckily, you don't have to roam far to indulge your weather-induced cravings; the shops in Bluhawk's Marketplace have just what you need.
Holiday Recipes From Cosentino's Market
Consentino's Market is a fine foods grocery store located at Bluhawk in the Marketplace. Cosentino's Market aims to provide a wide variety of high-quality goods at competitive prices. Uniquely, Cosentino's has options that will both satisfy your fall cravings and allow you to make healthy decisions.
For those who'd rather create their fall sweets, treats and dishes at home, Cosentino's Market provides recipes for you to perfect your fall and holiday meals. Our top fall recipes from Cosentino's include:
1. White Chicken Chili
This healthy recipe warms you from the inside out. Prep it in the morning in a Crock-Pot and come back to the inviting smell of chili that fills the whole house.
2. Crock-Pot Meatballs & Sauce
This hearty recipe is easy to make and, of course, tasty. When the weather and wind start nipping at your nose, throw this in the Crock-Pot and, in a few hours, you'll be ready to eat this hearty dish.
3. Decadent Brownies
Chocolate lovers rejoice! This simple, yet rich, brownie recipe will have you saying "pumpkin spice what?" as the days grow shorter and colder.
4. Pumpkin Pie
We all know that pumpkin is the king of the fall. Whether you're carving them, enjoying the flavor in a Starbucks' latte, or eating the homemade classic pie, pumpkin is everywhere. Cosentino's Market has a great recipe that is sure to have you reaching for another slice. For those with lactose specific dietary restrictions, Cosentino's Market also has a dairy-free pumpkin pie recipe available.
Get Your Dose of Pumpkin Spice at Starbucks in Overland Park
Whether you're in a rush or just getting your daily dose of caffeine while you shop, there are quick, comforting options to eat and drink for all. The Starbucks in Overland Park, is conveniently located right off of Route 69 inside of the Cosentino's Market. Try the classic dark roast coffee or a delectable pumpkin scone. The Starbucks in Overland Park even has the infamous pumpkin spice latte and soon-to-be released holiday specials. At the Starbucks in Overland Park, every sip and nibble is a reminder of the changing seasons.
Fall Treats for Fido at Three Dog Bakery
You can't forget about tasty fall treats for your canine companions! Three Dog Bakery has ready-made, all-natural baked goodies for your pet. The bakery's seasonal selections will have your beloved pet blending right in with the rest of the family. (Yes, they even have a pup-kin spice-latte for dogs).
Fall Has Arrived in Overland Park
There are plenty of options to indulge yourself this fall at Bluhawk, a mixed-used community in Overland Park. New stores, restaurants and entertainment are added continuously. In fact, Cactus Grill, AT&T, T.J. Maxx, Panera Bread, Saltgrass Steak House, Gyu-Kaku Japanese BBQ and Freddy's Steak Burgers are all coming to Bluhawk. From shopping, dining and entertainment to residential options and a state-of-the-art Sports Park, Bluhawk is a place for you to thrive all year round.