←BACK TO NEWS & EVENTS
Are Mixed-Use Communities The Future Of Kansas City Living?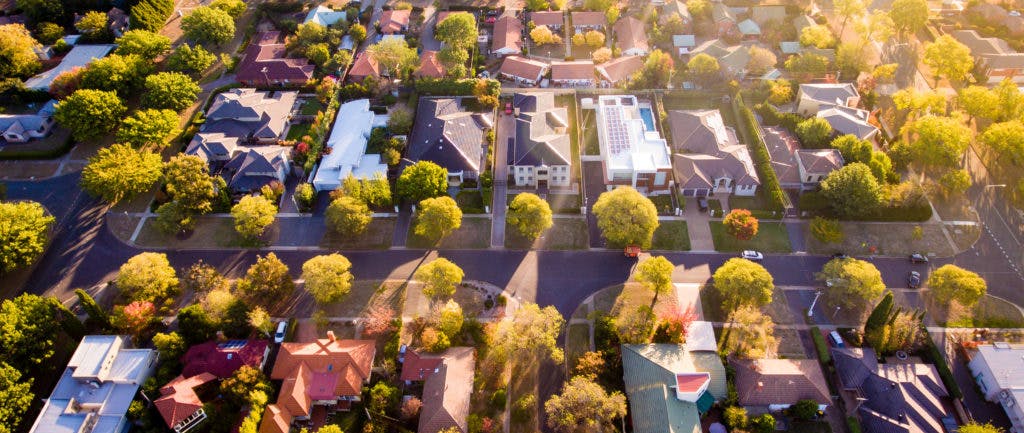 Jul 26, 2019
Overland Park, KS
Jul 26, 2019
Overland Park, KS
Kansas City living is about to change. The boom of mixed-use communities in the real estate industry over the last few years is bound to impact the future of apartments in Overland Park. While many have heard of these new developments, they may not know all the benefits that come with living in these modern neighborhoods. Mixed-use areas provide plenty of great advantages to both renters and businesses alike.
What are Mixed-Use Communities?
Mixed-use communities are a budding type of development that combines the best of urban and suburban life. Rather than a detached home outside of the city, or an apartment complex downtown, mixed-use communities contain residential areas like single-family homes, apartments, grocery stores, gyms, hospitals and other amenities in a single neighborhood.
These communities are a growing response to the desire for community and entertainment when it comes to real estate. Millennials, in particular, are a driving force behind this shift. Young buyers want to move into a neighborhood with a welcoming community, convenient stores, restaurants and entertainment. Mixed-use developments like Bluhawk are here to make that happen.
How Mixed-Use Communities Will Change Apartments
The apartment industry hasn't seen a shift this big in generations. With the exception of better housing codes and more amenities, renters have been working with the same market for decades. But now, mixed-use developments are changing things, like with apartments in Overland Park.
Rather than looking at square feet, whether there's a pool, or neighborhood safety, the next generation of renters can, and should, ask for so much more. Access to healthy eating, the quality of local restaurants and more enhanced community features will overtake traditional factors when seeking a new place to live.
The Benefits of Mixed-Use Communities for Kansas City Living
There are tons of advantages of mixed-use living for Overland Park residents. When you pack in entertainment, culture and health into a single community, your entire lifestyle can change. Instead of just living, mixed-use developments provide the ability for residents of those communities to truly thrive.
One of the biggest benefits is car-free living. Many Americans rely on their car to get groceries, go to the gym and do other errands. But with a mixed-use development like Bluhawk, you can find everything you need within walking distance.
For example, Bluhawk residents can walk or bike to a doctor at AdventHealth, some of the top restaurants in Overland Park, and the Bluhawk Marketplace, filled with stores such as Three Dog Bakery and Verizon Wireless and restaurants like Red Door Woodfired Grill and Tropical Smoothie Cafe. After Phase 2 of development is complete, residents will have prime access to the Bluhawk Sports Park and Arena.
Mixed-use developments also provide a sense of community, something that many young people look for in apartments and when buying a house. The shared environment can create a sense of belonging for Overland Park residents.
Making Kansas City Living Better with Mixed-Use Communities
As Kansas City living accommodations evolve and adapt to change, mixed-use ideology will spread to conventional retail areas. However, true mixed-use developments like Bluhawk hold much more potential for cohesive lifestyles for residents of Overland Park. This shift in the market promises multiple benefits for renters, buyers and businesses alike. From car-free living to a thriving local marketplace, Bluhawk can create a happy, healthy community within Kansas City.