Inviting Families to Call Bluhawk Home

Overland Park was named the #1 place to raise a family
– WalletHub (2021)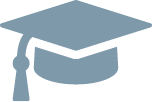 U.S. News & World Report rates the Overland Park school district one of the best in the nation

Convenient access to US-69 and just 25 minutes from downtown Kansas City
Room to Grow in The Residences at Bluhawk
In the heart of Johnson County, The Residences at Bluhawk offers a maintenance-free lifestyle with luxury and convenience at your fingertips, including an onsite sports court and playground and easy access to US-69 Highway.
Our apartment homes combine state-of-the-art features with contemporary spaces, creating the perfect place for you to call home. Plus, you've got access to top-quality schools, health care, and public safety right here in the neighborhood.
Bluhawk is located approximately 20 minutes from downtown Kansas City. You'll get all the benefits of living in an up-and-coming suburban area surrounded by retail, dining, and entertainment -- all just a short drive from entertainment and culture in the newly revitalized downtown Kansas City, MO.
Come explore The Residences at Bluhawk. With modern features and finishes, great on-site amenities, and unique quality and character, we've got something for everyone.
HEALTH & WELLNESS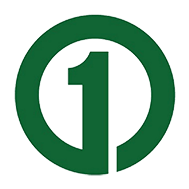 Banks are intertwined in people's lives, integral to their communities and have the resources to create change. At First National Bank of Omaha, we are a force for good in the world. In every action we take, from a teller greeting a customer to our leadership formulating the next step for our company, we strive to do the right thing.
LEARN MORE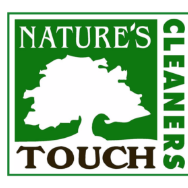 At Nature's Touch Cleaners we care about our environment and use an eco-friendly cleaning solution by GreenEarth Cleaning that doesn't contain any hazardous chemicals or harsh odors. The GreenEarth brand name refers to an exclusive dry cleaning process that replaces the petrochemical solvents traditionally used in dry cleaning with liquid silicone.
LEARN MORE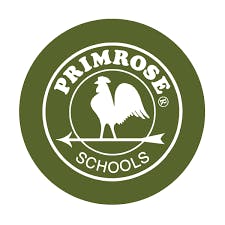 Primrose School of Blue Valley
At Primrose Schools, we believe that who children become is as important as what they know. For almost 40 years, our approach to teaching and learning has remained true to the Primrose core belief of nurturing balance among mind body and heart.
LEARN MORE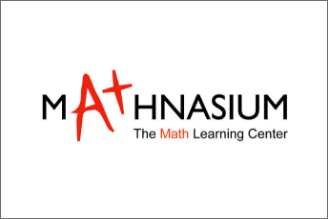 At Mathnasium, we help kids in grades 2 – 12 understand math by teaching the way that makes sense to them. When math makes sense, kids leap way ahead – whether they started out far behind or already ahead in math. Our formula for teaching kids math, the Mathnasium Method™ has transformed the way kids learn math for over a decade across 800+ centers in the US and Canada.
LEARN MORE
QUICK FACTS ABOUT BLUE VALLEY SCHOOL DISTRICT
Blue Valley School District has received numerous accolades over the years for academic achievement. Recently, Niche released its 2020 "Best Schools in America" rankings, and Blue Valley holds the top spot in three categories: Best Places to Teach in Kansas, Districts with the Best Teachers in Kansas and Best School Districts in Kansas.
Blue Valley was named to Forbes "Best-in-State Employers" list, ranking #8 overall and #1 among K–12 school districts in the Kansas City metro area.
In 2019, 54 high school seniors from the district were named National Merit Semifinalists.
The district's graduation rate is 96.6 percent.
Blue Valley's ACT composite average for 2019 graduates was a 25.2 with approximately 90% of graduates taking the test. The state average was a 21.2.
The Blue Valley average SAT score was 1315 of a possible 1600. The Kansas average was 1241, and the national average was 1068.
The only two Kansas schools identified as exemplars* by The Partnership for 21st Century Learning are in Blue Valley School District: Wolf Springs Elementary (2019) and Blue Valley's Center for Advanced Professional Studies (2016).
*The honor goes to schools that demonstrate exemplary 21st-century learning practices in preparing students for success in college, career and life.
WHAT MAKES OVERLAND PARK THE BEST PLACE TO RAISE A FAMILY?
OVERLAND PARK EDUCATION AND SAFETY
It's no surprise that educational opportunities for children are a major factor in deciding whether a community is a good place to raise a family. Overland Park came in at #11 on WalletHub's "Education & Child Care" metric. 70 Kansas City-area public schools were ranked among the nation's best in 2019 according to U.S. News & World Report.
A city's safety is an understandable area of concern for a new family. According to WalletHub's "Health & Safety" metric, Overland Park is in the top 10 nationally.
BUSINESS GROWTH IS FUELING OVERLAND PARK'S ECONOMIC PATH
Kansas's northeastern region is said to be the economic engine for the state. Overland Park's population is expected to increase by 25,000 over the next two years and is expected to see 43% job growth over the next decade. Currently, there are an estimated 7,000 new Kansas City homes underway to accommodate this growth.
Local, large corporate headquarters like Cerner, Garmin International, HOK and Burns & McDonnell contribute to the growing economy and job stability.
Income and investment statistics provide insight into why families want to live the Overland Park lifestyle. Johnson County is the wealthiest county in Kansas.
A recent $6.5 billion investment in downtown Kansas City is revitalizing the city and creating development throughout the region. In fact, Overland Park is investing in infrastructure near Bluhawk.
Bluhawk tenants can expect more expendable income to go around, which will further growth and investment in area businesses.